Montreal
Imprimerie
Avantage
Do you want more savings for your printing projects?
With Imprimerie Avantage, your printing shop in Montreal, the concerns of quality and price dissipate for a single goal: Your Satisfaction
flash sale
1000 Invoices 2 copies 8.5 x 5.5
One-color printing
Glued
Just $150.

95
Regular Price $175.

95

 
BUY NOW
WHY IMPRIMERIE AVANTAGE PRINTING SERVICES
Quality in each step
We are sure that quality is the only way to satisfy our customers, that's why we force ourselves to control all the stages of our interactions with you. From the first call to delivery.
Saving more Money
Our prices are competitive and you will notice it yourself by comparing it with other printers. We encourage you to compare our prices. Finally, you will notice that we are very competitive.
Satisfied or Reprint
We guarantee our products, for one goal is to satisfy you. We reprint if you are not satisfied. We understand that your image is linked to the products we supply to you.
Free Shipping*
If you are located on the island of Montreal we deliver for free. For the other cities, we have contracts with the cheapest carriers on the market. You can always pick up your products on site.
Fast Execution
We execute your projects within a time frame between 4 to 7 working days from the approval of your proof. However, we can execute them on the same day if you wish. The same day printing involves additional costs.
Rewards Program
We provide you with a loyalty program that allows you to collect points for every dollar spent. The accumulated points can be converted into a discount or into printed products.
Environment Friendly
We all live on the same planet and we know we have to protect it for us and future generations. We use products with the least environmental impact. We recycle our waste very conscientiously.
Free Design*
We offer free design just for your monochrome invoices, envelopes, and notepad. For other products, you can count on our very creative and affordable design service for your projects.
February New Satisfied Customers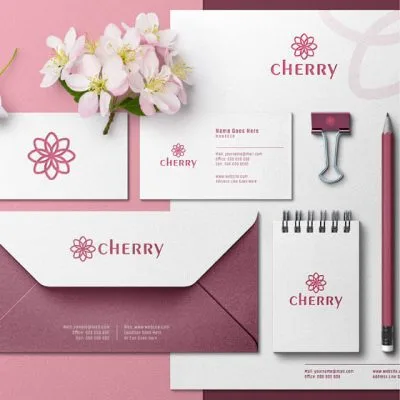 Custom Printing Product guarantee
Imprimerie Avantage, your Montreal Printing Shop guarantees all our customers high-quality custom printed products at unbeatable prices. Our guarantees will surely exceed your expectations. The printing shop Imprimerie Avantage guarantees to reprint your order without asking questions if you are not satisfied.  Get a 5% discount if you have found cheaper elsewhere.
The Highest Quality
Imprimerie Avantage: High-Quality, Lowest price Guaranteed
Our commercial Montreal printing shop assures our clients that they get the lowest price without compromising quality. Don't forget to ask for our contract. You will find that benefits for you.
We know as a printing Shop that you are investing money to move forward and we want to participate on our side in this journey by giving you the guarantees you expect.
How it works at Avantage Printing shop
Choose your item
We have a large choice of products and their variants. All that you need is to choose the right one.

Submit or Build Your Design
We can take your ideas or existing designs and turn them into print files.
Get it Delivered to Your Doorstep
Once you confirm your order we start production and we can deliver it to your Doorstep.
Submit your design
Represent Your Brand The Way it deserves to Be.
Getting custom printed items has never been easier.
We provide you with a team of professionals to help you make the right decisions for your projects. We will adapt our solutions to your budget while keeping the quality goal in mind. All you have to do is focus on your business.
Testimonials
Approved By Thousands of Happy Customers
"T
heir work on our Flyers and Placemats has made a significant difference to our business. We've seen a 150% increase in orders from the Flyers and Placemats which have been pretty remarkable!

"
"When it comes to Brochures there are loads of Print Shops, but Avanatge Printing helps you make it happen. Their products have given me the confidence to share my brand widely."
Who is Imprimerie Avantage?
We are a full-service printing shop and offer a wide range of products. To see a full listing and description of what we can offer you, check out our Shop. If you don't find what you are looking for, just give us a call. 
What forms of payment do we accept?
We accept cash, debit cards and all major credit cards. 
Once I submit the documents, how long will it take to finish my job?
It may take several days to complete a printing job depending on its complexity and size. We always strive to provide the fastest service for each job we do. And we'll always work with you to find ways to complete your project when you need it. If you have an emergency, just call us.
What file format should you use when submitting document for printing?
PDF (Portable Document Format) is the most common and preferred file format for submitting digital documents. With the installation of a PDF print driver on your computer, virtually any program can generate a PDF file suitable for printing. Both commercial and free PDF print drivers are available online for download from different sources.
Why do the printed colors look different from the colors on computer screen?
Monitors and screens use the RGB (red, green, blue) color model, which usually supports a wider spectrum of colors. Printers use the CMYK (cyan, magenta, yellow, black) color model, which can reproduce 85–90% of the colors in the RGB model.